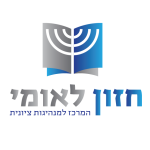 Joan Peters was born in 1936 in Chicago to Jewish immigrants from Holland.
She began her professional career as a journalist for the Chicago Daily News
and later became a political commentator and producer – including a stint as an adviser
for Middle East policy during the Jimmy Carter administration.
In 1973 she produced a television series dealing with the Israeli-Arab conflict,
and was later offered to publish a book on the subject, which brought her to the land of Israel.
According to her, she came to Israel as a pro-Palestinian activist.
Peters understood that in order to write the book, she would have to dedicate considerable time to learning the facts.
Accordingly, she devoted seven intensive years of research into the origins of the conflict.
Seven years of research came to fruition in the form of her book "From Time Immemorial",
during which Peters claims that she began to gradually change her opinion on the roots of the conflict,
the definition of refugees, Arab and Jewish migration, and British Mandatory rule.